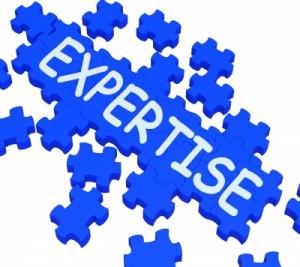 One of the most common promises that our ears hear constantly is that Cloud Computing is made to lift the IT management burdens off the shoulders of the companies and give them to an external service provider. This promise appears to be quite sweet in comparison to the reality. In reality, there are a good number of skills that are needed for successfully managing the present day cloud computing environment. Using internal clouds or adopting cloud services from third party service providers - either of the cases calls for a wide range of novel Could Computing skills.
Mentioned below are some of the most essential skills that are required in the present day cloud computing world. Have a closer look at these needed skills in order to learn more about today's IT management cloud services.
1.Business & Financial Skills
Cloud proponents should be able to develop the case for cloud deployment or scrap the project that does not meet the requirements. The proponents are also required to create an ROI (return on investment) case, and monitor as well as make decisive calls on the metrics according to the business performance vs. Cloud subscription costs. Cloud Computing is a quite powerful tool for business, and the business savvy mind is required to make it work in the favor of the organization.
2.Technical Skills
Although the types as well as the extent of the skills required will mainly be based on the degree of cloud built and managed within the enterprise, the ability to create applications capable of running quickly over the internet also prevail. The basic knowledge of the staff should be heavily based on the web world capabilities. . Net framework and Java skills along with server virtualization knowledge are essential tech skills. Also, the knowledge of various languages and open-source tools could make a difference.
3.Project Management Skills
Since the cloud services provide a potential to the end users to run desolate with the newest requests for the services, effective and professional level project management skills will be needed for keeping the cloud projects from costing more than the in-house systems, which were replaced.
4.Contract and Vendor Negotiation
The ability to negotiate with the service agreements, read the vendor contracts carefully and call them to the forefront when things are not going as per the plans is a must requirement for the Cloud Computing staff.
5.Security and Compliance
For the cloud staff, professional understanding of the security protocols in an essential requirement. Whatever may be the type of cloud being deployed, the security protocols should be well understood by the individuals. Also the professional level understanding of directives and codes of practice like HIPAA, Sarbanes Oxley and various other data handling state laws, would be an essential requirement in the present day cloud computing world.
So, these are some essential skills that every individual must possess in today's Cloud Computing world.