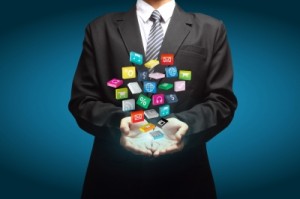 Looming as they do so overwhelmingly on the horizon, you would or could hardly afford to ignore them. When a good thing comes around, use it. We have taken to chat and email, some of us not even knowing that popular email clients like Gmail operate in the cloud. Gmail and associated apps like Gtalk are, for some of us, quite indispensable. Here are a few more you can try and you may possibly them to be the best cloud computing apps for you.
BaseCamp
Are you into projects? Go for BaseCamp. It is one of the best cloud computing apps out there that has milestone management, messaging, file sharing, time tracking and to do lists and other features in a compact, ease to use interface. BaseCamp has single page projects that keep everything together, keeping track of all files, discussions and events in an easily accessible way. Not only you, but also your entire team has access to unified information. Unfortunately, it is not free and there is a monthly subscription starting at $ 24 a month with a free 30 days trial period.
 HighRise
This may not be the best cloud computing app but it is certainly more than useful when it comes to shared contact management, so useful in CRM. You can collate images, notes, contact detail and other data about a person or a company in one single page you can then share. You can save and organize notes in respect of 30000 customers and keep track of proposals and deals. Since follow up and keeping in touch is essential in CRM, Highrise reminds you with a text message or email so you contact the person on schedule. There is a monthly subscription starting at $ 24.
 BackPack
This is a handily personal information manager for individuals and small businesses. In the user created pages you can include text and images. In the iCalendar feature you can include to do lists, photo galleries, notes, file attachments and page sharing facilities. You pay $ 24 per month and if you make an effort, you may be able to find free equivalents offering the same facilities.
 EverNote
Evernote is indubitably one of the best cloud computing apps out there. It is a suite that lets you do diverse things like taking notes in the form of text, webpage or webpage excerpt, photographs or hand-written notes or even a voice memo. You can attach files to your notes and store them online with annotations and then edit or tag them with comments. So many of us get ideas that we would like to store somewhere for reference later  With Evernote so handy, you can take time off to jot down that spark of an idea that occurs, anytime, anywhere. Since you can tag these notes, it is easy to search and retrieve them even while they are stored in an organized manner. Jot down ideas on your smartphone and sync them to your computer or laptop whenever you like. You can use the free version or a Premium version for $ 5 per month or $ 45 per year.
With so many cloud apps out there, you will surely be able to find a set of the best cloud computing apps that really contribute to your efficiency and productivity.