For swiftly expanding corporate networks, business firms possessing crucial data are realizing the transformation of the cloud hosting idea to a business reality. The state of cloud is quite confusing with two contradictory sides. On the one hand, cloud computing projects handful of benefits including fiscal benefits, scalability through modification of business resources as per requirements, reliability and mobility. On the other hand, the use of hosted resources also prompts for apparent risks associated with organizations that are highly sensitive regarding the security and upright protection of their crucial data resources.
Considering the online business scenario, data is the backbone on which the entire corporate structure rests. In this critical situation, any breaches of security can prove to be fatal for the organization and can shake its functionality to the very limits. Upon considering increased security measures, users might actually feel the need for a secure cloud, especially if their requirements are not so extensive. It might not be a very confident choice for many individuals or business owners but there are reasons that prove its worth.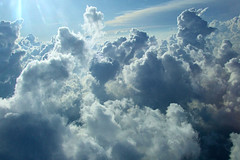 It might appear as a hearsay statement and one without much prominent meaning but it is true that it is mandatory to take into account the choice of the right service provider. A provider holding a secure network of data center facilities and that follows a universal approach to helping customers can be a prudent choice as partnering such services can ease the security glitches if any in the channel. This is so because the entire business of such providers is based on the security protocols and on the promise of reliability.
It is a myth that there is no control on how the data is stored and controlled in the data centers. There are various certifications and reports that these providers have to produce in order to get certified to deliver services to clients on a global scale. The only security constraint or incompatibility that the users can encounter is when the data center is located on the some faraway country. In this case, the certifications may be as per the pre-defined rules of one country while the services might be used in another country. However, since every growing country is equally realizing the importance of security, there are not many variations in the rules set by any Government.
The most widely adopted standards for ensuring the desired security of data centers is common for almost all locations. The SSAE 16 Type II standards are considered mandatory. These standards are to be ensured through a series of steps including the SOC 1, SOC 2 and SOC 3 reports. All these reports have to be submitted to the Government for seamless business in the field of leveraging IT infrastructure to remote users. There are strict procedures and controls that are implemented in order to get certified for the services. So, the end users can rest assured that all standards as specified by the Government are followed by almost every service provider.
Any cloud environment built over a secure server located within protected data centers is certified by an agreement between clients and business located in two different regions and bound by different policies. While considering which provider to choose, you can simply ask the service providers to produce the SOC 3 reports that display the procedures followed to secure the safety pillars as per the client needs.
Business firms employing cloud for their day-to-day business operations do not always hold the best personnel for handling the IT infrastructure. There are instances when organizations have their environment set up by some external service provider, recruit and train personnel on the basis of the desired functionality but when any part of this logically structured system breaks down or there are any changes to be implemented, the in-house team usually fails to set up or is constrained by the limited knowledge or improper experience in handling such issues. This is where there is need for third-party help.
In real-life scenario, there have been multiple cases when various business organizations have held massive IT teams but have still been unsuccessful even in the setup after migration to a different office location. In a similar manner, knowing all the internet vulnerabilities and fatal possibilities of the data being attacked is not enough for building a secure architecture. Cloud was not a completely trustworthy environment in the beginning but with constant research and development of security strategies, it is becoming a secure sphere for business firms to store their crucial business data. It is thus essential to make sure of your security checklist and consider all the mandatory factors before getting into any cloud service. Security and reliability is bound to follow these steps.
Featured images:
License: Creative Commons