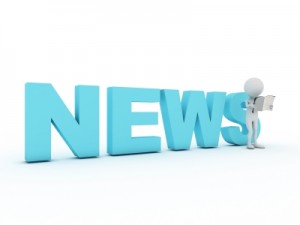 Luckily for startups there is a web service that is focused towards providing them the much needed starting torque. Amazon Web Services is popular with small businesses and with startups. AWS is also proving popular with larger companies. In the recently concluded summit last week, Amazon, through its AWS Global Startup Challenge, rewarded startups for originality and creativity in AWS implementations. One reason why startups prefer AWS is the low initial startup costs and a pay as you go scheme. In an elastic, flexible environment, AWS is just what startups need and what the current economic patterns dictate. Startups do not have to worry about failures or associated costs and, at the same time, they can focus on rapid growth, accessing and using only required services knowing they can scale up in future. While startups leaned towards AWS for low cost and all round services, enterprises viewed it from the perspectivity of cost savings on storage besides having access to better security and tools. AWS includes encryption features in its data storage services, a feature appreciated by startups and established players alike. The current trend is towards hybrid implementation, especially in enterprise segment. GE, Netflix, NASDAQ, Fox, PBS, Newsweek, ABC, The Washington Post and The New York Times all use some service or the other from the AWS bouquet.
The good news is not only an expansion of services and ease of use in AWS but also a reduction in price. Amazon has been progressively reducing charges since 2006 and yet it has managed amazing growth figures. At the AWS Summit in the last week of April, Bernstein Research predicted Amazon revenues to touch $ 20 billion by 2020.
Werner Vogels, Chief Technology Officer at AWS says the company is bent on reducing costs, operate on the policy of economies of scale and improve services. AWS reduces prices for Windows on Demand EC2 instances up to 27%. AWS also displayed tools and techniques to help customers be more cost effective on its platform. Stephen Elliott, AWS Elastic Compute Cloud product manager, showed how users can make use of storage and EC2 instances, billing, alerts, payment mechanisms and AWS trusted adviser to pay optimum charges. AWS On demand instance on Linux costs only 12 cents an hour.