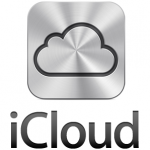 There was a time when people had only one Internet enabled device — a personal computer — but thankfully those days are gone. An average tech-savvy individual might have as many as five devices or more in use each day, including a desktop computer, iPod, smartphone, laptop and tablet.
Wouldn't it be nice if when you download a favorite song by The Beatles or save an article you are composing on mosquito diseases that you could access it from any and all of your devices instantaneously?
If your answer is yes, you're ready for iCloud.
What is iCloud?
If you are on the computer a lot, you're probably already familiar with cloud computing. It's a service that basically takes data and software off your computer and stores it on the Internet where it can be accessed at your command.
iCloud is different than cloud, however, in that it goes one step further, serving to automatically sync all your data and applications to each of your devices. It's basically like having one central hub for all of your data, be it music, photos, text documents, or whatever, available on all of your devices simultaneously.
Five Favorite Ways to use iCloud
#1 Music and Photos
Without iCloud it may seem as though you are constantly transferring photos from your iPhone to your computer, uploading music on your iPod from your computer, and generally running around like a chicken without a head.
With iCloud you can access all of your photos and music from your main computer on all of your devices whenever and wherever you want.
#2 Documents
Whether working on writing an article or composing a to-do list for the weekend, you can take printing to paper almost completely out of the equation with iCloud. Create a grocery list on your personal computer and have access to it nearly immediately on your iPhone to reference in the store.
#3 Automatic Backup
iCloud saves the day once again, backing up all your most treasured data, whether it's your iPhone contacts or your iPad eBooks. So in the event your system crashes, glitches or smashes, you can restore all your stuff, apps and iTunes purchases included, with speed and ease.
#4 Mail
Email in the 21st century is oppressive enough without having to manage multiple locations of the same mailbox, marking files you already deleted and adding contacts you already created. iCloud automatically syncs all of your devices to your mail, so when you perform a function on one, it's carried out with continuity.
#5 Find My Phone
Whether your iPhone has once again slipped between the pillows or you inadvertently left your iPad somewhere between your office and home, iCloud will find it, show you where it is on a map, and more.
Just sign on to one of your other iCloud-enabled devices and handle the situation by simply collecting it from the couch or securing your personal information remotely.
Closing Thoughts
Having to return to a single source for your stored data and applications is a tedious endeavor. iCloud creates a seamless flow between all your WIFI and Internet-enabled devices. Now that you know the basics, it's time to check out what iCloud can do for you today.