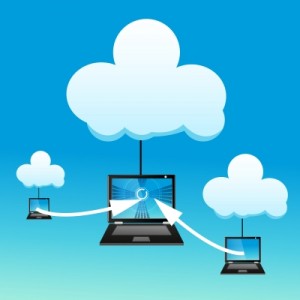 Cloud computing started way back in 1999 when Google and salesforce.com launched their cloud services at a relatively basic level. Today we have sophistication in cloud services with various components such IaaS, PaaS, Saas and others. SaaS or software as a service has brought great benefits for users since cloud users do not have to pay high initial costs and only pay for services utilized and to the extent they use the features. This enables them to have the software grow as their business evolves, in an elastic, flexible way. SaaS also does away with the need for expensive upgrades from time to time in terms of software and hardware with the respective service providers being entirely responsible for providing state of art solutions.
Accounting as a Service
Despite continuing concerns of data security, the cloud evolves and is being widely adapted. One area of operations that benefits companies in the SaaS segment is accounting. There are country-specific principles of accounting that software developers factor into their applications. This is perhaps one reason why in some Asian countries US or UK based accounting software developers have not made much headway with their packages. Be that as it may, when we speak of India we have a few vendors leading the market in accounting software. Users have access to accounting packages that also are open ended to some extent allowing for integration with other extended report generating or MIS software. The limitation is that if a user wishes to upgrade to a newer version with more features, he has to pay. Then there are features such as incorporating inventory at one end to invoicing and automatic generation of balance sheet at the end of the year at the other end. Not all users need all the features provided in the package but still have to spend.
Consider cloud SaaS model of accounting as a service. The benefits:
A user only pays for the features he uses and pays as he goes along;
Updates and upgrades are also not his concern, they are the responsibility of the software vendor or service provider;
Users do not have to invest in current hardware or networking or worry about security and data access;
Since SaaS model of accounting is available from anywhere, anytime on any device, users can access records or input data even using their smartphones, bringing a whole host of convenience, efficiency and enhanced productivity features in its wake;
Access from anytime, anywhere only to selected personnel through secure user authentication also means greater flexibility for owners, managerial cadre and data operator level personnel to log into their area of responsibility and input or access data. Specific users can generate reports, file e-returns or work on any related accounting matters in a safe, confidential way. A small trader will find accounting as a software service far more convenient, cheaper and safe as will a corporate level organization with branches spread all over India, each paying according to the level of services.
Accounting software as a service is a viable option for large companies whereas smaller companies may still continue using on-premises software.
Image courtesy of digitalart at FreeDigitalPhotos.net