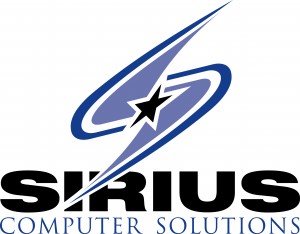 Sirius Computer Solution is IBM's biggest partner and lead with a Power Systems powered managed services program targeted at the IBM i-user base.  It is not six months since Sirius released its cloud computing program aimed at small and medium sized organizations. This is a managed services business that gained momentum since existing users were finding it difficult to manage hardware, software and human resources of their IT operations. Sirius stepped in with its offering and has offered a more than welcome managed services. The i-user base of IBM had to purchase hardware and software but Sirius took on the responsibility of managing and administering these resources, leaving them free to focus on their business operations.
Sirius takes it a step further with Power Cloud.  Jay Johnson, VP of managed services at Sirius feels optimistic that the time is right to introduce cloud services, offering subscription based hardware, software, capacity and related services to its existing customer base, which will relieve them of a financial burden too. The Sirius Cloud offering has a twist, however. Sirius cloud is planned to be deployed from cloud spaces contracted in Arizona and Minnesota based data centers spread over 500000 square feet. The Cloud offering from Sirius will cover development, disaster recovery, quality, availability and of course vast cost savings. In addition co-location services are part of the package in which customers move their X86 servers to the data center. Customers retain ownership and management of the X86 servers but will remain linked to Sirius cloud services. Sirius also has some of its own X86 servers in the facility should customers choose to get rid of their own and use Sirius Cloud services. A number of customers have already moved their X86 servers, delegating responsibility for their management on to Sirius.  According to Johnson co-location is an important part of the service offering since two-thirds of the customers have shifted to Sirius for cloud services but feel it is important to retain ownership and a measure of control over the servers. The twin facility means customers have the option of initially co-locating their servers and eventually getting rid of them eventually or starting right off with Sirius Cloud services. The Cloud offering brings greater efficiencies, productivity and cost benefits that managed services could not deliver. With Sirius Cloud, existing customers no longer have to maintain hardware and staff to manage it if they divest a business or go in for lean operations.
It must be remembered that the managed service business segment of Sirius was bolstered by the recent acquisition of MSI Systems Integrator and their existing client base. About a third of the Power Cloud customers have migrated from the managed services section. A number of companies are new but most of them have already had transactions with Sirius in the past, building up confidence to make the move.
Johnson says the climb will be steep for Power Cloud since it is new and the cloud concept is also new and it will take some education to convert and a lot of marketing effort. However, he says, the efforts are bearing fruit with a lot of interest shown by businesses. Power Cloud also includes the IBM AIX environment to provide further flexibility for IBM customers and Sirius is mainly focused on delivering a superior Cloud experience to such customers.
Image Source:- PRWEB