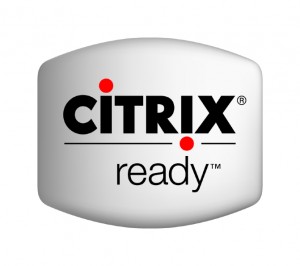 Notwithstanding other issues plaguing it, Dell has managed to march ahead with its transition from hardware to software and solutions provider business model. Dell has been suffering in the PC and laptop segments and hopes to bolster revenues through these cloud computing solutions. At the Citrix Synergy Conference in Anaheim Dell disclosed the launch of cloud computing products targeted at Citrix users. The solutions also offer support for XenDesktop 7, a new release of Citrix launched on 22nd May. Dell's solution is the Active System 800 customized for Citrix XenDesktop. The converged solution factors in server, storage, networking and operational ease in a compact package besides including Active System Manager offering a single window control for virtual and physical devices. The Active System 800 also includes two reference architectures that bring in more features such as support for Nvidia's GRID for users with typically heavy graphics usages and a local storage solution that does away with SAN. It has support for Citrix XenDesktop 5.6 with support for version 7 to be available in a couple of months.
The outstanding features, according to Dell, are simplified interface and automation. Customers also find it easy to call for service since porting is through a single contact point within the Dell IP network. Dell has a good product on its hands but the competition is equally hot with Cisco and others offering equally attractive options. Dell's advantage is that it is not rooted in old networking business and is thus more agile and flexible in development.
Apart from Active System 800, Dell also disclosed other hardware offerings such as the thin and zero client product lines, an outcome of its takeover of Wyse. Dell's Xenith Pro2, to be released in July end, is an industry first featuring a dual core zero client working on the Wyse framework, further customized for Citrix XenDesktop. Its other product lines are the Z90Q7 and D90Q7 fastest thin clients powered by quad core AMD processors, offering Desktop PC like performance while retaining security features.  Dell is strong on thin as is evidenced by the launch last week of thin clients for the Windows Embedded 8 platform, incorporating touch functions even in virtualized sessions. Dell's other innovation is Project Ophelia, an amazing pen drive sized PC based on virtualization. It depends on how Dell leverages markets and outstanding features of these products to claim a large market share.