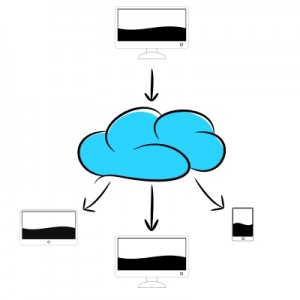 A Memorandum of Understanding with the Andhra Pradesh government gives Google India Pvt Ltd the unique opportunity to train engineering students of the Jawahar Knowledge Centers in the state the latest in mobile and cloud computing technologies. At the same time Google will also train mentors and trainers from the AP Society for Knowledge Networks (APSFKNW) while providing software, training materails and services free of cost. APSFKNW owns and runs Jawahar Knowledge Centers in select engineering colleges across the state and once trainers pass the Google course, they will be placed to impart training to a huge number of students, hopefully raising awareness and technological capabilities in these two vital technologies.
The Memorandum was signed between Nelson Mattos, VP of Google for Europe and Emerging Markets and the AP State IT minister in Hyderabad.
Google has a significant presence in India with a research and development center located in Hyderabad, the first of its type in the Asia Pacific region. Its office covers an area of 800000 square feet and employs over 3000 top notch software professionals. AP has a high pool of IT talent and over 70% of Google's business in India is from Hyderabad.
In order to pursue the policies laid out in the MoU, the State Government has granted 20 acres of land to Google India. Google is to set up a campus on this land and will invest in 6000 software professionals over a period of five years to bring training in current and future technologies to world standards. The Minister requested Google to rush through the construction and make the project operational in the shortest possible time, assuring full governmental support.
Image courtesy of SweetCrisis at FreeDigitalPhotos.net