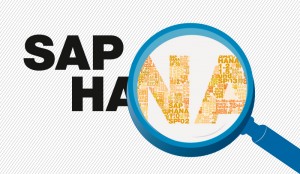 SAP is focusing on leveraging the in-memory database technology that goes with its HANA cloud platform along with analytics  application development tools and analytic's  according to a statement made at the Sapphire Conference. During a keynote address, Bill McDermott, SAP's Co-CEO stated that the current developments were birthed three years ago with insightful introspection on the company's part.
HANA Enterprise Cloud is a new release from SAP facilitating customers to migrate their CRM, Business warehouse software and SAP Business Suite to a Cloud environment from the current on-premise deployment.  The first iteration of HANA was released back in 2011 with analytic workloads as the target but has evolved transactional applications capabilities along the way. At the same time, SAP would enable hosting partners to deploy these services from data centers.
SAP's move to the cloud became relatively smoother through acquisitions of Ariba and SuccessFactors and momentum was generated through some in-house development on Financials onDemand leading to Cloud for Financials and Travel onDemand becoming Cloud for Travel. These and other apps will integrate with HANA Cloud Platform in due course along with its JAM social collaboration package.  The two acquisitions have helped SAP as is apparent through Ariba's Spend Analytics being ported to HANA with others to follow. At the Sapphire meet SAP termed HANA as its highest-in-demand product, stating it will redefine enterprise resource planning and make it more agile as well as align it with current and future trends and industry expectations.