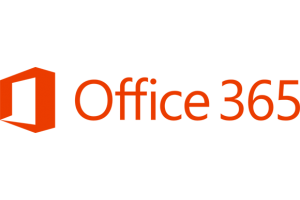 In February 2013 Microsoft launched an updated Microsoft Office 365 cloud service, claimed to be the most complete business cloud service targeted at virtually everyone. In the new avatar we see Office 365 being available simultaneously to five devices with easy cross pollination with Microsoft Lync Online, Microsoft Exchange Online and SharePoint 2013 Online services. With an eye to the future Microsoft has included capabilities far superior to browser based solutions.
Statistically, Microsoft Office is a hot selling item in its product portfolio racking up a 150 percent growth in 12 months and becoming widely adopted across the world, clients including government institutions and global agencies in addition to businesses. It seems made to order for institutions such as hospitals, transport sector, shipping, international services and multinationals as well as hotel chains and hospital chains.
Office 365 is tailored to suit a wide category of users. It includes Word, Excel, PowerPoint, OneNote, Outlook, InfoPath, Access and Publisher that five devices can access simultaneously. Each user can personalize settings, work on any document, leave off and then take up exactly where he left off. What users will like is that the new version allows concurrent use of previous versions of Office. A adjuncts to Office365 ProPlus Microsoft offers Office 365 Enterprise and Office 365 Midsize Business, the game plan obviously being to cover all bets and have a flexible, modular, scalable offering on the counter. The Midsize version is for businesses with up to 250 employees including ProPlus and enterprise quality communication. The Small Business Premium version for small offices allows up to 10 users with access to rich Office applications like email, shared calendars, website tools and HD Video conferencing at affordable price points.
 According to the package selected, users may have access to the following features:
Subscription to office for up to 5 PC per user
Desktop versions of Word, Excel, PowerPoint, Outlook, One Note, Access, Publisher and Lync
Office Web Apps
Create and edit files through web browser interface
Use Word, Excel and PowerPoint on select models of tablets and mobile phones
Business class email, shared calendars, 25 GB storage space
Conduct web conferencing, share screens and send instant messages
Market business with a website with company domain name at no extra hosting fees
Antimalware and antispam filtering
IT level web support, 24×7 phone support, 99.9% uptime
Service level agreements with financial backing
In the US the monthly subscription ranges from $ 4 to $ 15 per user per month. Whether users in the third world will be ready to pay this charge that will add up to a decent amount on an annualized basis is a moot point.
Will Office 365 ProPlus make a sea change in the way people work? Ever increasing rate of adoption does seem to indicate so.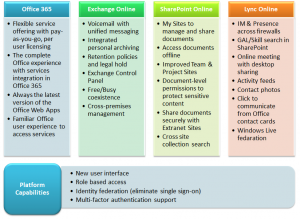 A case in point is use of Office 365 in the hospital and healthcare services. Leading hospitals in the Us like Gwinnett Hospital System and Mihills Webb among others plunked their money down for Office 365 perceived as a trusted and reliable service that facilitates delivery of better patient care in a secure and safe manner while complying with regulations and privacy obligations under the US Health Insurance Portability and Accountability Act of 1996. Office 365 happens to be the only major solution that complies with this Act and offers a HIPAA Business Associate Agreement (BAA) to customers. A global organization like FHI 360 with healthcare professionals working in 60 countries has adopted Office 365 for its best in class feature set, flexibility and reliability as also support for different languages. .   Kindred, another healthcare organization employing 78000 employees in 46 states finds Office 365 a plus in relation to their operations. Kindred and Mihills Webb chose Office 365 as much for the HIPAA compliance feature as for superior collaborative functionalities and ease of communications.
Office365 ProPlus brings claimed advantages of subscription services in the cloud context.  As opposed to perpetual license editions of Office 365, the cloud offering is a subscription version in which a user starts the setup, access office.com/setup site and enters the key whereupon the web-based installer program starts and installs virtualized versions of Word, Excel, Powerpoint and others in the pack. Software is automatically updated in the subscription version and licenses can be moved from one PC to another.
So how does it stand up against Google Docs? Anyone who has been working for years with Office suite will naturally welcome Office 365 with its familiar layout, menu system and other features. Google Docs looks so much primitive in comparison but is easier since it can be launched from within a browser and has a lower subscription charge. In comparison Office365 must install a background .Net framework to create its resource structure and this can be heavy on computer resources. The monthly subscription is a bit more but for those who use PowerPoint and Excel, Office 365 is definitely the way to go. Both permit easy, simultaneous collaboration on documents with Office 365 being more complex and suited for larger businesses while Google Docs is simpler and appreciated by individuals and small businesses. Chat and communication is just a bit kludgy with Google Docs and Google Talk but is a bit more refined in Office 365 with its Lync integration. It is no surprise that with its perceived advantages, Office 365 should become an attractive alternative to Lotus Domino/Notes platform with companies switching wholesale to Microsoft's superior service platform. Caltex, one of Australia's largest service station chains, has recently moved to Office 365 solutions discarding the aged Lotus Domino/Notes. Qantas is another to follow suit.
Other comparable products if the word Microsoft is anathema to you? Try HyperOffice. It includes email, calendar, task manager, document management, contact management, mobile sync and cloud migration. TeamLab is another option offering business collaboration, project management and document management with email and CRM in the offing. While HyperOffice costs a bit more than Office365, TeamLab is free at present, based on open source and AMI solutions.
Image Source:- Wikipedia