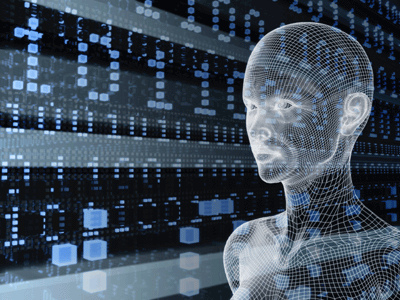 Utility asset management is a high stakes industry, and the leaders move quickly to adopt technology that helps them keep the edge against the competition. These four technologies have had a profound impact on utility asset management in 2013.
1. Mobile
Mobile business applications such as service dispatch software and mobile workforce management software have streamlined and simplified tracking a geographically diverse workforce. Field service scheduling software enables a central dispatcher to assign calls to the closest rep with the right skill set, reducing travel time and eliminating the need for repeat appointments.
The best field service scheduling software enables the company to increase technician utilization, reduce service call costs and improve customer satisfaction by ensuring that they only send out reps with the right skills, equipment and inventory so that more calls are completed in a single visit.
Technicians receive their dispatch instructions on their mobile devices throughout the day, so high-priority jobs are always at the top of the queue. Technicians enter materials used, labor hours, travel time and other expenses right on their devices as they complete each job, so they are less likely to forget to enter a line item, and invoicing occurs rapidly and more accurately.
2. Cloud Computing
Mobile workforce management software is an ideal application to host in the cloud. Cloud applications are available from anywhere on any device running a browser, so technicians can access their dispatch instructions whenever they need to. They also have access to complete customer history records and potentially schematics and bills of material.
Companies typically license cloud applications on a month-to-month basis, so they pay for them out of operating budgets instead of as capital expenditures. This improves the balance sheet by conserving capital for use on other potential investments. In addition, cloud applications don't require in-house IT staffs for day-to-day maintenance, so the company can focus its in-house team on more strategic initiatives for its field service scheduling software.
Gartner predicts that cloud applications will grow at a CAGR of nearly 35 percent through 2017. Field service scheduling software will move to the cloud because the scalability, flexibility and simplicity of cloud applications, which makes them attractive for utility assets management companies.
3. Predictive analytics and risk assessment
Companies are able to schedule their technicians more effectively using a combination of service dispatch software and predictive analytics software that helps to manage risk by projecting when equipment failures or process deviations are likely to occur. This enables the company to ensure that it has the right mix of skills and the right spares so they can quickly and reliably service equipment.
Predictive analytics helps the company by:
• Helping to schedule more effectively by shift or location
• Improve planning for training and skills upgrades
• Balancing the risk of downtime against the cost of manpower and spares
• Scheduling preventive maintenance at optimum times
4. Location based services
Location services will work in conjunction with mobile and cloud applications to improve dispatching and routing of technicians. In addition, location services on mobile devices may be used to take readings from equipment onsite, or to request delivery of spare parts from depot inventory by sending the exact location of the equipment directly to the service dispatch software and the inventory management or asset management software.
These technologies are helping to reduce costs, streamline processes and improve technician utilization when used in conjunction with field service scheduling software, service dispatch software and mobile workforce management software.
Featured images:
License: Creative Commons image source