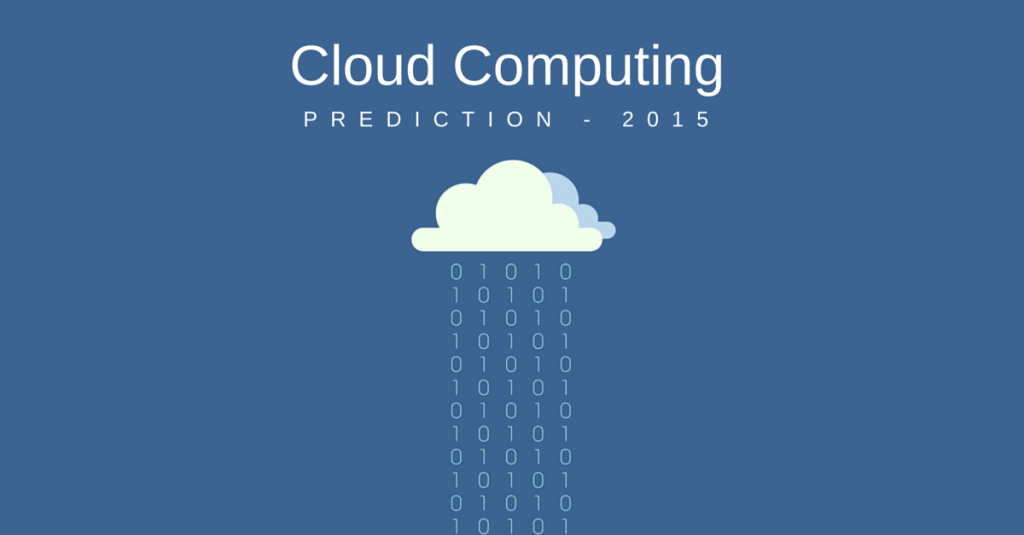 The Cloud is a maelstrom of frenetic activity with service providers engaging in price wars to grab maximum market share. Amazon, for instance, has reduced prices over 44 times during the last six years. Their chief competitors Google and Microsoft have also slashed prices by as much as 5% to 8% up to December 2014. For small businesses this is good news and there is a noticeable shift towards cloud computing services. 2015 promises a lot for small enterprises looking to leverage the power of the cloud not just to cut costs but also to widen their scope of operations.
The facility of cloud computing and its components such as PaaS, IaaS and SaaS helps small enterprise leverage the power of using any device, even smartphones, to carry on their business while reducing dependence on in-house software and hardware infrastructure.
Cloud computing also saves them the cost of upfront investment in software and consequent upgrades. Sophisticated software tools are now within the reach of small businesses and this means they can raise their business and method of operation to new levels in 2015.
According to Peter Geisheker of The Geisheker Group, more small enterprises will go in for statistical analysis tools to optimize their campaigns and generate more sales from all over instead of being restricted geographically, getting more ROI in the process. SaaS enables them to use advanced software they could not afford.
Ingrid Hansen of Launch Media predicts that small businesses will make more use of social media, a cloud based service in one way, to engage with global audiences.
Pamela Bruner of Make Your Success Real fame echoes this thought in stating that small businesses need to have a flexible approach to leveraging the power of social media and cloud computing to connect with people and thus increase their business.
 Cloud computing has changed the way people work. With smart phones and laptops at their disposal and access anytime from anywhere now possible, employees are freed from the restriction of having to attend office. Small businesses will leverage this fact to save on office spaces while improving quality of life of their staff and, at the same time, getting more work done at lower cost.  Heinan Landa of Optimal Networks predicts that in 2015 cloud computing and technology will bring a better life-work balance.
 Amazon and others offer a simple way to set up online store fronts complete with back end support. Small enterprise will find it easier to dive into e-commerce with cloud technologies and service providers making it easy for them to sell online without any heavy upfront investment in hardware, software or even technical people. Even small shopkeepers are joining the marketplace model of ecommerce sites and are benefiting by a wider reach. This trend will be on the rise for 2015 and in the following years.
At the same time, from relying purely on SaaS, small businesses will prefer the software with service model, with consultancy offered by experts, according to Sharon Rowlands of Reach Local.
Cloud technology is inherently scalable and this suits small enterprises just fine since even tiny shops can adapt cloud technology at very low cost to reach out to a huge global market without worrying about logistics, receiving payments or related matters since service providers are ready to put in place everything. The cloud makes it easy for small companies to establish partnerships with global businesses without any investment or outlay in staff.
Since mobile usage is on the increase, it will be all the more easy for small businesses to integrate mobile cloud technologies in marketing and customer services with enterprises now paying more attention to mobile analytics, according to Chris Belew of Apptive.
For startups in 2015 cloud computing will be the way to start, run and grow their business. Individual entrepreneurs will benefit greatly simply by subscribing to cloud based Infrastructure and Software services. It is like having a whole technical team and sophisticated hardware at your disposal minus the headache of cost and maintenance. In fact, quite a few service providers could well prosper simply because of the advantages of cloud computing. For instance, distance education providers, can have a virtual online institute set up and maintained for them by cloud service providers.
Cloud computing has changed the way small business owners operate and in 2015 it will have a still greater impact.